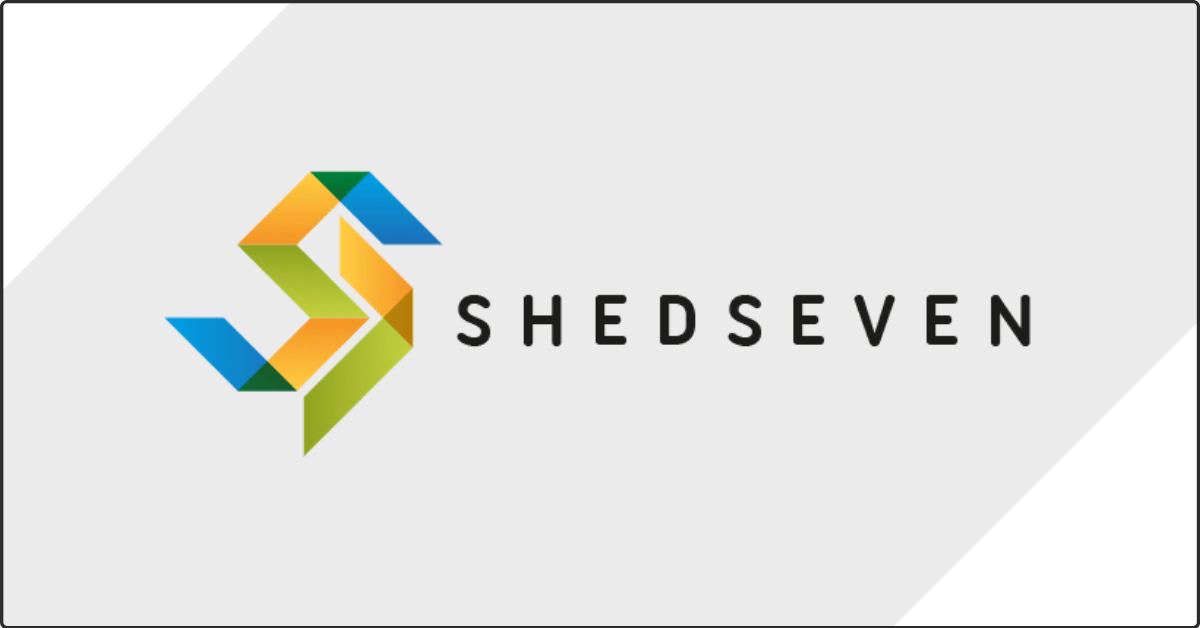 With Sourcr, Shed 7 Group use reviews as a reward system to drive awesome Customer Experience and better recruiter performance
With Emma Tonkinson, General Manager @ The Shed 7 Group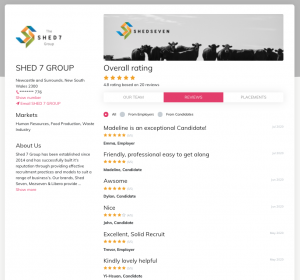 The Shed 7 Group are a specialist, bespoke recruitment agency based in Newcastle, NSW, and working Australia wide. Through their depth of experience in the Agribusiness sector coupled with an extensive recruitment background, they have positioned themselves as market leaders across the Australian Farms, Production Sheds and Australian Bush industry sectors.
Providing a full service offering through the challenges of distance, weather and isolation, Shed 7 offer a fresh and confident approach to workforce management and recruitment – ensuring client needs are met to a high level, and providing a platform of both local and rural job opportunities for many Australians both now and in the years to come.
Challenge
Like the vast majority of recruitment agencies across ANZ and beyond, The Shed 7 Group noticed the market shift in buyer behaviour towards peer proofing and online engagement. And while being extremely brand conscious, began to take the steps required to ensure as a business they were set up for success over the coming years ahead.
While predominantly working in blue-collar industries with very high-turnovers, being able to collect meaningful feedback and insights was going to be challenging to say the least, without even considering how to process that into an engine to inspire stronger customer experience and feed into the winning culture of the business.
As a business they value the power of reviews & social proofing very highly, and were keen to find a robust method of measuring customer experience while allowing their teams to focus on providing top tier recruitment services across the country while not taking up their time.

Having previously addressed this need through a more manual email request system, the struggle with workload persisted and keeping up with the process without taking significant time away from core recruitment business would come to a breaking point, resulting in data & feedback falling by the wayside.

These challenges left Emma and the team keen to explore available tech options to support the growth of Shed 7 Group, with the business primed to get even busier over the year ahead and beyond.
Solution
Wanting to grow their business and deliver awesome results without detracting from the time or performance of team members helped make Shed 7 and Sourcr a really good fit to support their development as a leading agency within their markets.
Connecting with their ATS, Sourcr is able to automate the review collection and verification process without taking time away from the business. On successful return of reviews, Emma and the team can share reviews across social media, leverage reviews to improve SEO and review key data & insights into team and individual performances through NetPromotorScore and our leaderboard tool.
Working with Sourcr has allowed Shed 7 to focus on supplying their clients with awesome recruitment services and offering outstanding customer experience to candidates and clients across Australia.

Now that Shed 7 is utilising Sourcr as a key metric of performance, they've taken it one step further and integrated the platform into their performance and bonus scheme. Once a recruiter has met their monthly/quarterly target, they can unlock further bonuses based on their Sourcr performance resulting in increased motivation to maintain their excellent service levels.

Working with Sourcr has helped The Shed 7 Group amplify their brand further and provide organic and socially relevant content to support their marketing strategy moving forward.
For more information on how you can grow your business through the power of reviews, contact the Sourcr team through the details below!
To take control of your online reputation and grow your business through the power of reviews, find and claim your free profile below!

"A strong recruiter brand is vital to provide a professional identity, credibility and a competitive edge that clients look for in today's professional market. Sourcr is a great way for recruiters to demonstrate this and stand out in the market"
Charles Cameron, CEO RCSA
Using Sourcr has bens a fantastic help to us in automating our review collection and promoting a winning culture throughout the business