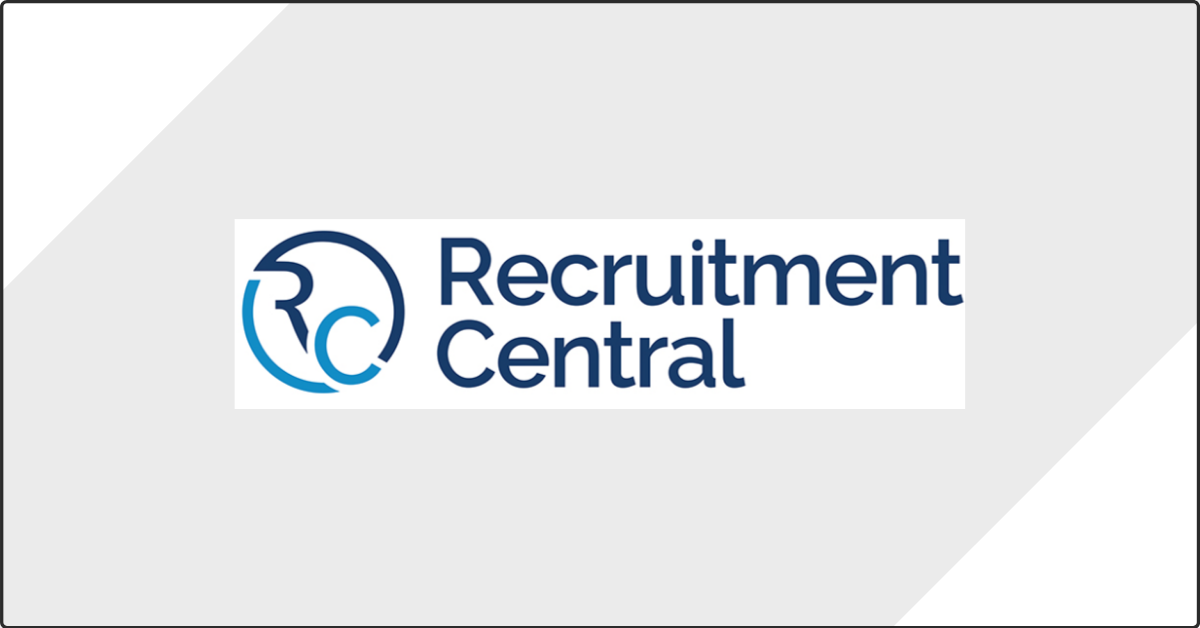 Recruitment Central are able to power their social marketing strategy with Sourcr, automating review collection to drive social proofing and outbound content.
With Sandra Karamitelios, Director @ Recruitment Central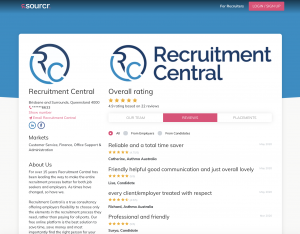 Recruitment Central is a Brisbane based boutique agency with a national reach, offering tailored recruitment services reflective of client and candidate needs and striving to better the hiring experience for all.
For over 17 years Recruitment Central has been working to make the entire recruitment process better for both candidates and employers – not just working on filling a role but partnering with organisations to become an extension of their business to work as a trusted advisor.
While priding themselves on their bespoke service offering, and developing a stellar reputation in the industry, Sandra and the team were keen to leverage their good work to help drive the growth of the business through peer reviews.
Challenge
Before engaging Sourcr, collecting feedback and performance data wasn't a key priority for Recruitment Central. It was something they had put into process in the past, quite some time ago, but as they grew increasingly busier it developed into a time-consuming endeavour – a common issue for most agencies across the industry.
This coupled with changes in buyer behaviour left Sandra keen to launch a new marketing approach to align more closely with how prospects were choosing to engage agencies across the recruitment and wider professional service industry.
In recent years the shift in buying trends towards reviews and social proofing has left most agencies unprepared to market effectively, however those that have adapted to this shift have seen a consistent growth curve trending upwards.

Committing to changing your outbound marketing process is a good start, but the difficult next step is generating that content to feed buyer behaviour and support the agencies capability in such a way as to drive new business. This along with your day-to-day recruitment commitments can be time consuming so integrating the right solution into your business is really important.

To put it simply – a study by Bright Local found that 88% of buyers trust reviews as much as personal recommendations. It's now critical to adapt to social proofing trends just as Recruitment Central have done.
Solution
Sandra and the team put their new strategy into action from December 2019, adopting robust social marketing practices, something which they hadn't done before – all the while automating the review and performance data collection such as NetPromotorScore through Sourcr Pro.
On successful placement, Sourcr is able to return reviews and feedback on the recruiters performance, offering tangible insights and third-party verified data which proves your capability in your chosen specialism.
Just over 6 months in, and Reviews have become a really important part of the Recruitment Central business – helping to drive engagement and prompting stronger Google and overall SEO performance. Previously a particular area of concern and one which they had struggled with in the past.

Being able to focus on making placements and delivering awesome recruitment services all the while generating content to drive your outbound marketing is a trusted way to develop your business and a strategy widely adopted throughout the industry – and a strategy that has had a great impact already for Recruitment Central.

For more information on how you can grow your business through the power of reviews, contact the Sourcr team through the details below!
To take control of your online reputation and grow your business through the power of reviews, find and claim your free profile below!

"A strong recruiter brand is vital to provide a professional identity, credibility and a competitive edge that clients look for in today's professional market. Sourcr is a great way for recruiters to demonstrate this and stand out in the market"
Charles Cameron, CEO RCSA
Social marketing and online reputation have become key for our business as we move into the future and continue to grow