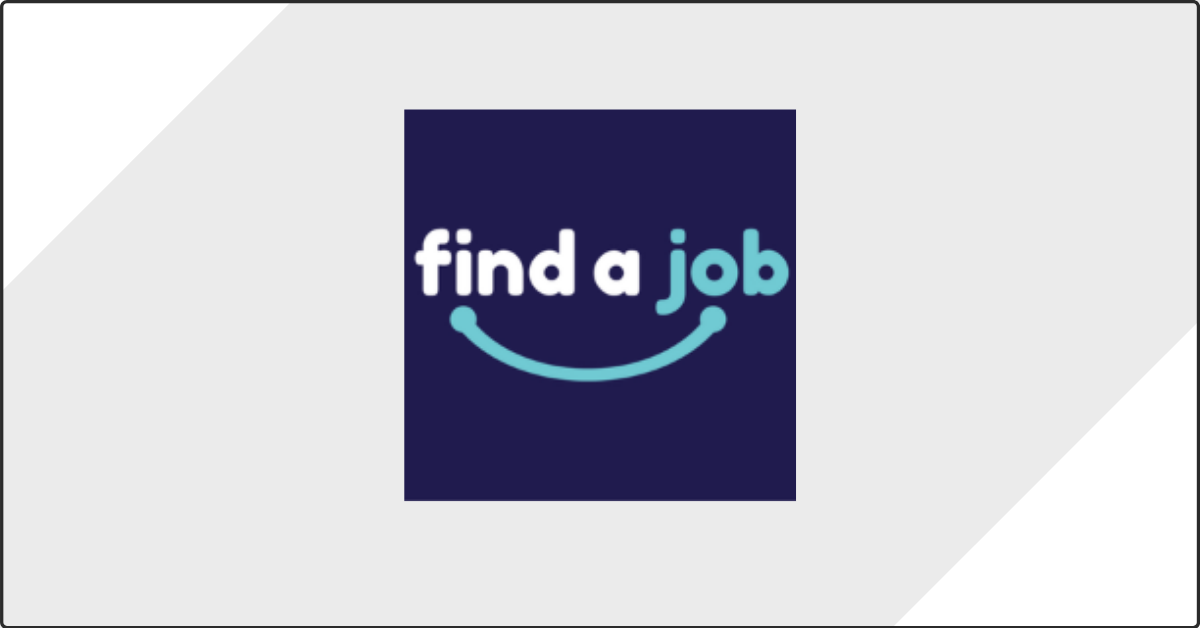 With Sourcr, Find A Job were able to use verified reviews to strengthen their industry reputation and diversify their client portfolio
With Adam Goodes, Director, Find A Job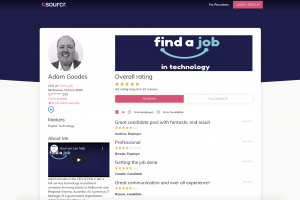 Melbourne based, and working Australia wide, Find A Job is a full-service technology recruitment agency, built by IT professionals for IT professionals. 
Representing some of the biggest brands in the country, they pride themselves on bringing an authentic and human element to the hustle-and-bustle of agency recruitment.
Challenge
Speaking with Adam, Find A Job had a reliable group of close-knit clients of which they supported very regularly in their recruitment efforts.
Fully aware of his good work and capabilities, Adam was keen to find a resource where he could amplify his successes & online reputation in order to promote his brand further across the market and increase his portfolio of clients.

 Like most agencies, Adam and the team hadn't collected reviews or testimonials before. Although they had heard of the likes of Google, and other generalist reviews platforms, they were unsure of the best approach. Particularly, as they rate brand very highly and were keen to protect the good image they had worked so hard to build over their many years of business, it was an important decision for them and a key one in their growth plans.
 With Sourcr's recent partnership with the RCSA, of which Find A Job is a proud member, we were brought to Adams attention through our joint announcement. 

 With Sourcr, recruiters can take control of their online brand and remove the uncertainty around anonymous, unverified and unfair reviews through open forums & channels.
Solution
 What sets Sourcr apart from other review & recommendation platforms is that Sourcr is built exclusively for the recruitment industry, with the mission to help good recruiters stand out from the mass of competition and grow their revenue.
 With our many ATS integrations, we were able to connect seamlessly with JobAdder and automate the entire review collection process for Adam and his team. What this means is that when Adam and his colleagues make a placement, we send out a review request to both client and candidate – saving them time and admin while verifying their capabilities.
Collecting awesome reviews are one thing but leveraging those through our marketing suite is another. And with these tools, Find A Job are able to proliferate their brand across the market, embedding reviews onto the website to increase conversion, exporting their profile in the form of a Capability Statement and even sharing their reviews across Social Media – adding real and organic social proofing to their outbound strategy.

There really is no better way to build trust in your brand and stand out among the market masses than reviews. With B2B buying behaviour changing rapidly, social proofing is the obvious key to growing your business and offers the transparency and trust that bad recruitment professionals just won't.
Particularly now in these times of uncertainty, being able to showcase your success and maintain your busy image across the digital landscape is vital to drawing new prospects towards engagement and taking a proactive approach now can return huge dividends on the market upturn.

And pairing reviews with sales & marketing activity is a proven way to grow your brand and increase your revenue.
For more information on how you can grow your business through the power of reviews, contact the Sourcr team through the details below!
To take control of your online reputation and grow your business through the power of reviews, find and claim your free profile below!

"A strong recruiter brand is vital to provide a professional identity, credibility and a competitive edge that clients look for in today's professional market. Sourcr is a great way for recruiters to demonstrate this and stand out in the market"
Charles Cameron, CEO RCSA
Sharing reviews has been vital for us over the past month or so, they get really high engagement and helps us attract passive eyes to our brand and stay front of mind with existing customers