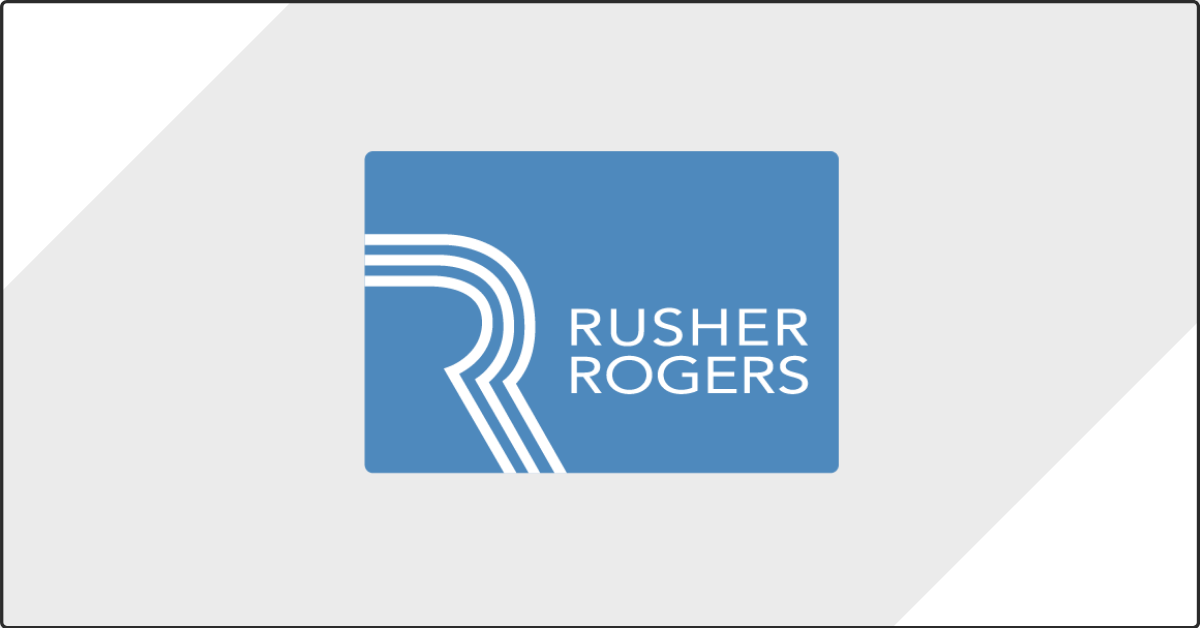 With Sourcr, Rusher Rogers are able to take control of their reputation & amplify their brand using trusted, verified reviews 
With Susie Rogers, Director, Rusher Rogers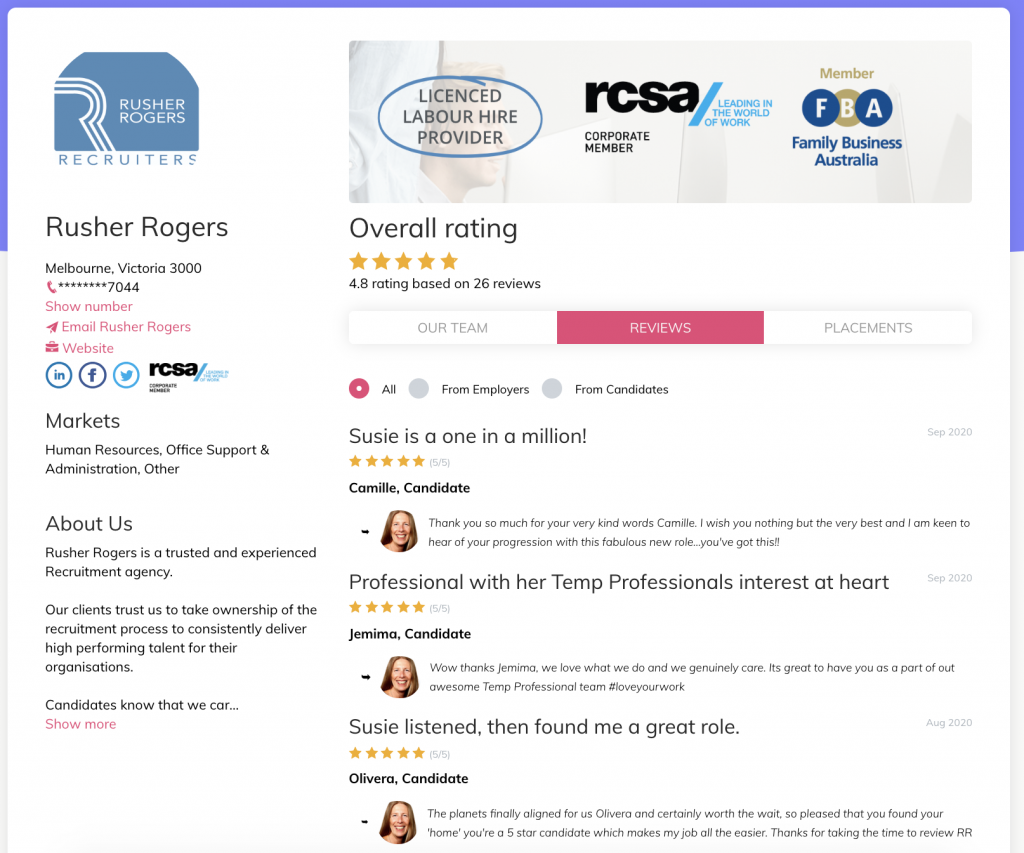 Since entering the recruitment industry in 1996, Rusher Rogers have honed their skills to establish themselves as a trusted bespoke agency, working across the Non-Profit, Start-Up and Shared Services space.
In such a competitive market, the team have found that using Sourcr is a great way to add transparency to their recruitment process, supporting the good work they already do and helping to drive returning business.
We catch up with Susie Rogers to learn how Sourcr has changed the way they look at marketing, and how they now leverage reviews to build new partnerships and strengthen existing ones.
Challenge
Rusher Rogers have always worked a specific way, by focusing on their relationships with clients and candidates in order to deliver excellent outcomes, doing this by being honest & transparent with prospects from the beginning and throughout.
This has allowed them to grow and carve out their market share quite seamlessly. By simply doing what they say they will deliver on, they've found that naturally clients and candidates would return to engage with their services. However, with recent market changes, the need to actively market the Rusher Rogers brand has become more pertinent.
Being a small business, the struggle lay with the lack of marketing or brand support. As a team they had collected reviews in the past but had not used them in an outbound marketing context and were keen to promote their brand and adopt strategies where they haven't before.

This is an all too reoccurring trend among bespoke agencies, having to align with market and economic changes in order to maintain a pipeline of business, but being unable to do so due to costs, time and resources.
Taking the first step to identifying the problems at hand and committing to growth can go a long way to ensuring the future of your business, and this was an easy decision for the Rusher Rogers team to take.

Solution
Sourcr offers completely independent reviews, proving recruiter capabilities and ensuring good recruiters are best positioned to grow their business through a range of marketing tools – something Rusher Rogers are more than confident enough to adopt into their business to amplify their brand and showcase themselves as a trusted, experienced provider of recruitment services across the country.
Being able to seamless connect Sourcr with their ATS, the Rusher Rogers team can automate the collection of reviews and analytics from the awesome work they do on a day-to-day basis.
Having moved beyond reliance on returning business, they can now actively promote themselves across the market and ensure that their brand is synonymous with trust and transparency.

Being a business that has long been referral driven, Susie and the team can now leverage Sourcr to maintain this with confidence, feeding into buyer behaviour with real organic content and ensuring their brand remains front and centre within their specialisms.
Being able to showcase their trusted partnerships in a confidential manner has helped to define the Rusher Rogers brand in the market, particularly when so many of their competitors don't share the same confidence.
Positioned for success, and with a fantastic team in place, the Rusher Rogers brand looks forward to a fantastic 12 months and beyond.
For more information on how you can grow your business through the power of reviews, contact the Sourcr team through the details below!
To take control of your online reputation and grow your business through the power of reviews, find and claim your free profile below!

"A strong recruiter brand is vital to provide a professional identity, credibility and a competitive edge that clients look for in today's professional market. Sourcr is a great way for recruiters to demonstrate this and stand out in the market"
Charles Cameron, CEO RCSA
Sourcr is a brilliant way to capture real trusted info on your reputation when we're looking to drive new business. We know we're good at what we do and now we can prove it openly.