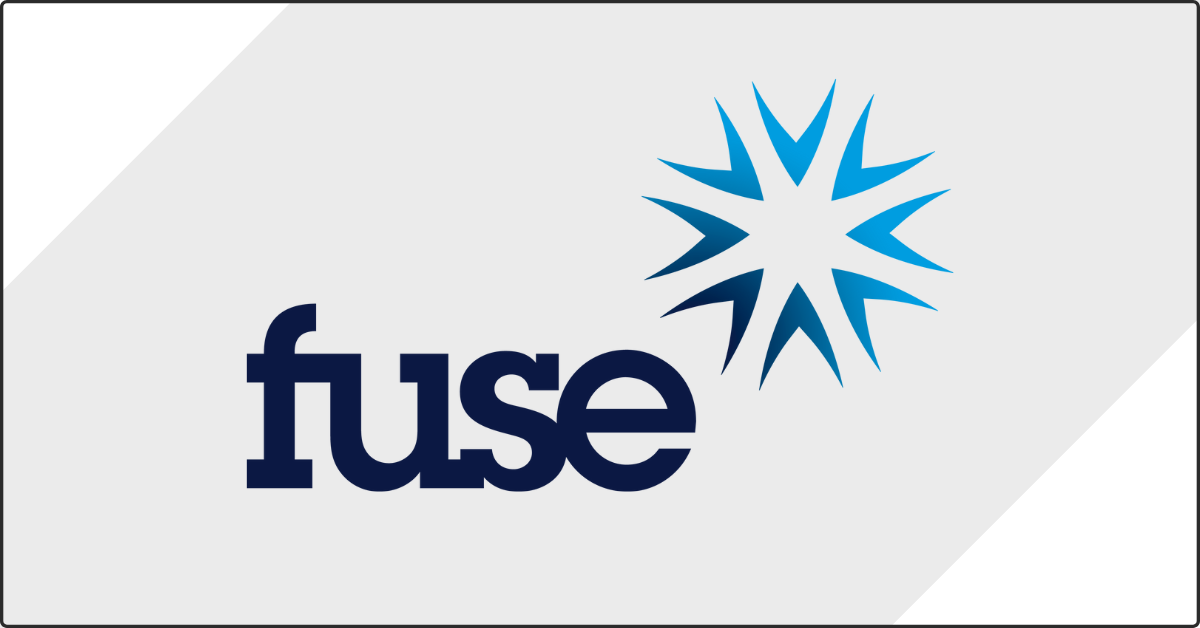 How Fuse used Sourcr to transform their Google reviews
With Nicole Hart @ Fuse Recruitment
What was it that made you start thinking about a review platform?
Thinking about consumer behaviour, it was a no brainer. I'll use myself as an example. If I'm going out for dinner, I always check the restaurants reviews beforehand. If the reviews are bad, I'll find somewhere else. I trust peer reviews more than a fancy website or good food photography.
So, for something as serious as a job search, or becoming the face of a client, reviews can make a big difference in establishing trust and winning business.
There's never been anything like Sourcr in the recruitment industry. You have reviews and ratings in Real Estate and service industries, but it's great to have a specialist tool developed just for our industry.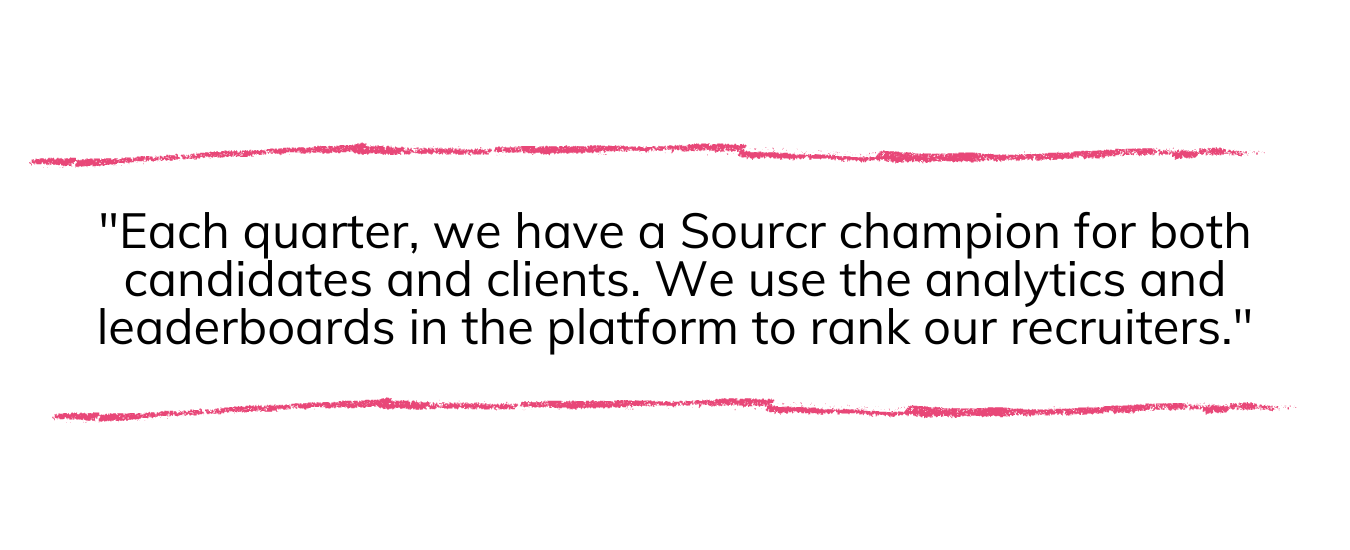 Part of our content strategy requires our consultants and resourcers to create their job posts in Sourcr and share their reviews on LinkedIn. This has really helped to build their personal brand and showcase real feedback from their candidates and clients.
It's also helped us benchmark customer satisfaction internally. Which is a top consideration now for retaining clients and candidate journeys.
Each quarter, we announce our Sourcr champion for both candidates and clients. We use the analytics and leader boards in the platform to rank our recruiters.
What impact would you say the Google review feature on Sourcr has had on your agency?
It is only because of this feature that we have been able to collect almost 500 reviews across our Google My Business listings.
I looked at another agency on Google recently and they had eleven 5-star reviews. Compare that to our 4.8-star rating with 178 reviews. Eleven reviews just doesn't give the same confidence. You have much more credibility when you have a large number of reviews, even if the score isn't 5-stars.
We tried for many years to gather reviews by sending an email with step-by-step instructions, but it was just too hard for most people. I love that Sourcr reviews pull through to Google and it's so simple for the client and candidate.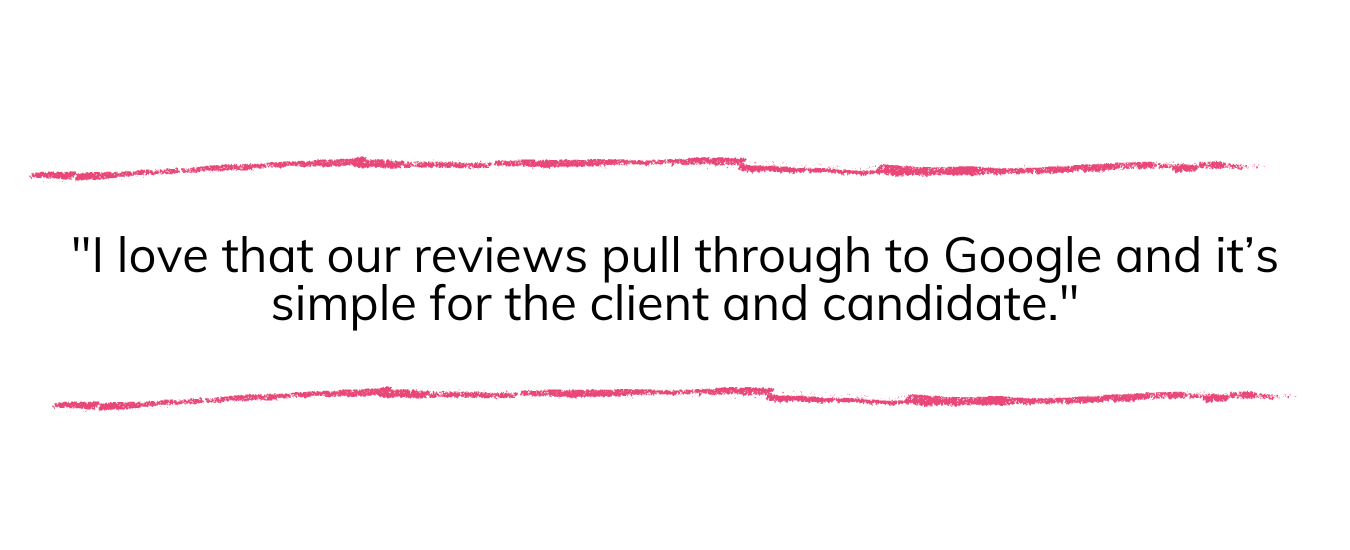 How would you rate the support that you've received from Sourcr?
It has been fantastic, I've only had positive experiences.
We constantly communicate with the support team and our customer success consultant and they are always so helpful. It's nice to have a supplier who understands what we do and cares about their product really working for their customers.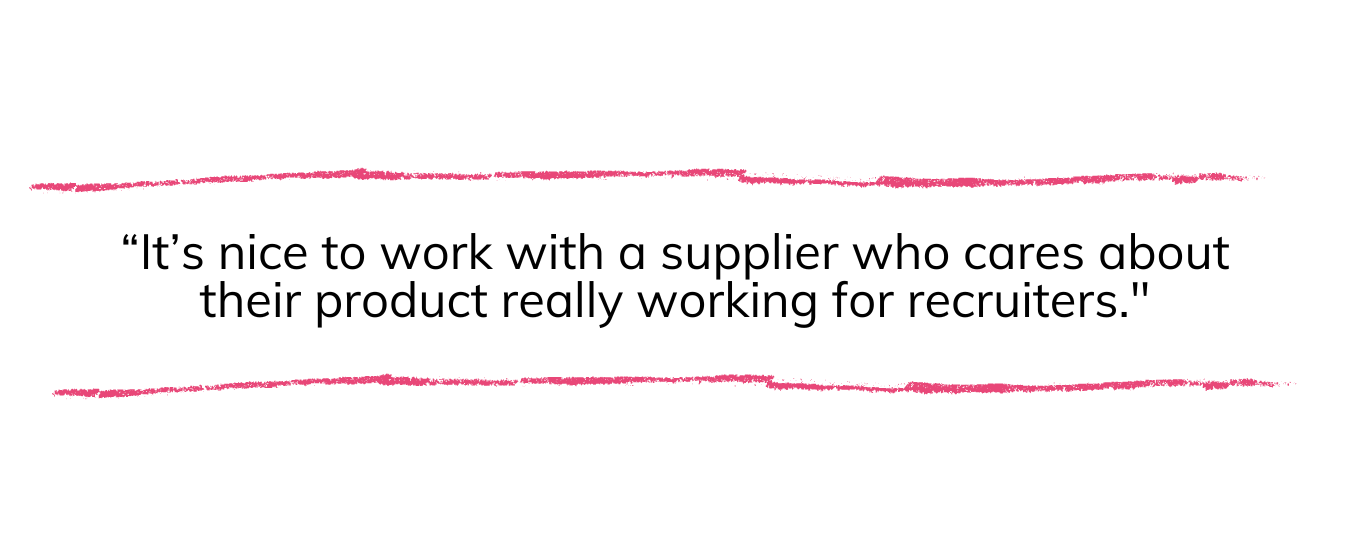 What would you say to other recruitment businesses thinking of signing up to Sourcr?
You'd be silly not to sign up. It is an independent source, and the process is automated. This saves you time and administration. It is a real return on investment.
Recruiters are time poor. And they typically get tarnished with a bad rep, because of the industry.
Sourcr can fix both of those issues.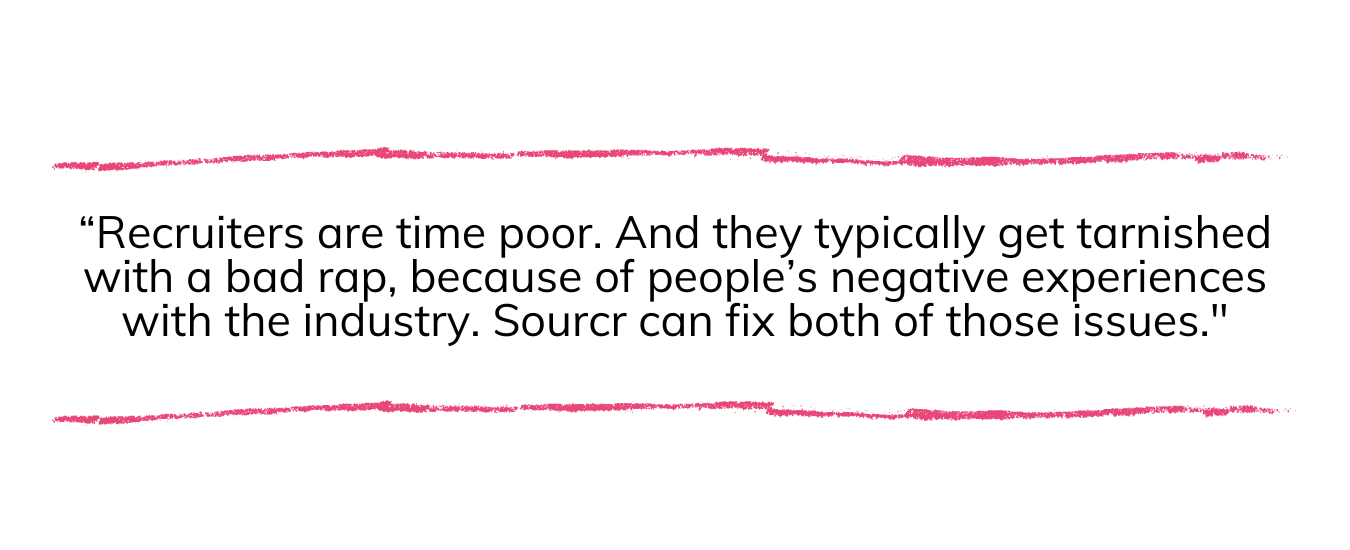 What about the issue of negative reviews?
I don't see negative reviews as a potential downside of the platform.
Negative reviews alert us that one of our clients or candidates hasn't had a positive experience with us, and we want to fix that or avoid our customers having that opinion of our business.
It's rare you'll get negative reviews if you do a good job. But even if one arises, it opens up other areas of conversation, you can find out more and give an even better service.
To take control of your online reputation and grow your business through the power of reviews, find and claim your free profile below!

"A strong recruiter brand is vital to provide a professional identity, credibility and a competitive edge that clients look for in today's professional market. Sourcr is a great way for recruiters to demonstrate this and stand out in the market"
Charles Cameron, CEO RCSA
We now appear as a top suggested business on Google and our reviews have played a big role in that.
Nicole Hart
Fuse Recruitment