As with everything in the business world, if it's effective and able to generate revenue –  it will be competitive. Which is what LinkedIn has become for recruiters. While the social media platform offers many benefits, it is also strife with overuse, misuse and increasing competition from recruiters looking to find top candidates.
Those potential candidates, both passive and active, have become numb to the bombardment of seemingly endless recruiter outreach on the platform. And when people become numb to your messaging, they're less likely to respond in the desired manner.
While LinkedIn does offer powerful, analytically driven tools to help employers and recruiters find better candidates –  there are always alternate and less competitive ways to do things, if you're creative enough.
If you can approach candidates in a creative manner and medium in which they're unsuspecting of a recruitment reach out, your message may be received much better.
Here are
five alternatives to LinkedIn
for finding your next candidate:
Facebook
While Facebook may seem like it has turned into a platform of cat memes and embarrassing family comments, it is still the most widely used and popular social media platform in the world. And where there's people, there's potential candidates.
There are multiple ways to use Facebook for your recruitment needs:
Use ads.

Facebook allows you to run affordable and extremely granular ads targeting people within a certain location, education, job-title, interests, and so on. These ads can be used to promote everything from individual jobs to your company career page.

Improve your Facebook page.

Content is still king. If you're posting useful content that attracts traffic to your Facebook page, you can then lead that traffic back to your company website and potential career/recruitment page.

Join Facebook groups.

Looking for a marketer in Sydney? Join the 'Sydney Marketing Community' (this is a real group). You'll find that within most industries, there are Facebook groups dedicated to people within that industry and often in the particular region you're searching for. In the group you'll be able to identify industry leaders and depending on the page administrators posting restrictions

–

post jobs directly on the groups page.
Quora/Reddit
If you're unfamiliar with Quora or Reddit, both are online platforms that allow users to post or answer questions in a forum format.
So, how would answering questions on Quora or Reddit help you recruit candidates? To find the right person for the job, you've got to be a part of the right conversations. You'll find that when you participate in conversations on these platforms, you're not only able to potentially promote yourself as a thought-leader, but also able to drive traffic back to your website/career page.
Aside from establishing yourself as a thought-leader within your industry, there are other ways to utilise these platforms for recruitment. One such example is searching for topics that fit within the specific functions of the job you're recruiting for. Looking for a developer? Search for programming languages like 'Python' in the search bar. The people who are effectively answering questions related to these job functions may be potential targets for recruiting.
Within these platforms you are often able to message other users directly and see where their location is.
Upwork/Freelancer
Upwork and Freelancer are websites that allow businesses to connect with freelancers from a variety of professions. Freelancers can bid on projects that a company posts directly on the platform.
The world of commerce is full of 'try before you buy' offerings, and in many cases so is employment. Temporary roles, internships and contracts are all examples of ways companies attempt to identify a great fit and superstar prior to locking in that job commitment. Freelancing websites are another potential example of a try before you buy employment situation.
If you've found a freelancer you've been using that has consistently been delivering high quality work and appears to be a culture fit, why not bring them into a full-time position?
*Note these freelancing websites may have contracts with the individual freelancer restricting certain employment situations. It would be necessary to discuss this with the company and freelancer.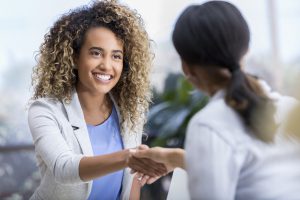 GitHub
GitHub, in short, is a platform that connects developers to one another.
While GitHub is not by any means branded as a recruitment site, it can be used to gather information about individual developers' projects, interests, and collaborations. Relevant information about a user's ability can often be found on their GitHub profile, in the repositories section. Here you can see a list of projects developers have contributed to and the source code they've built or are currently building.
Unlike the other online platforms listed, GitHub doesn't have a feature that allows a user to private message another user directly on their site. However, there are still methods of communication available. Once a user has attributed a project to GitHub, there is often an email associated with that project. So, once you've found a developer that fits the technical abilities you're looking for, you'll need to reach out to their email through a cold email.
Twitter
Nope, Twitter isn't just a platform for Donald Trump, it can also be used as an effective alternative to LinkedIn.
There are similarities to Twitter and the other platforms listed above. Like Facebook, you can post targeted ads and improve your page through content. Like Quora, you can participate in open discussions on the platform. But, where Twitter is powerful is the hashtag.
If you're unfamiliar with hashtags, hashtags are used by placing the hashtag symbol (#) directly before a relevant keyword or phrase, often within a tweet (post). This allows users to search for those hashtags directly in the search bar.
Here are three examples of how recruitment can be done using hashtags.  
A general recruitment related term (e.g., #hiring)

The location of the job (e.g., #Melbourne)

The type of job being highlighted (e.g., #Marketing).
To see how this is done in action, you can visit @DisneyCareers and see how the Fortune 500 company uses hashtags for their recruitment needs.  
All in all, these suggestions aren't so different to recruiting anywhere else. Establish yourself as a thought-leader, build relationships and showcase your authenticity. These platforms may be different and not your typical go-to solution, but they may also be an untapped goldmine of talent.
In summary, here are 5 alternatives to LinkedIn for recruitment:
1) FACEBOOK
2) QUORA/REDDIT
3) UPWORK/FREELANCER
4) GITHUB
5) TWITTER
RECOMMENDED READING 

If you enjoyed reading this then why not dive deeper into more tips for recruiters. 

- How Businesses Can Conduct Great Interviews 

- Why You Need Interns and How To Find Them 

- Why buiding Trust Is Important For Recruiters 

- Six Tips For Employers When Working With A Recruitment Agency