Starbucks was involved in a series of highly publicised and negative incidents involving racial bias in 2018. The issues arose when patrons who had yet to purchase anything were denied access to using Starbucks customer-only bathrooms. The patrons were then asked to leave the premises, causing widespread controversy amongst the public and creating a negative PR image for Starbucks.
While on the surface the issue was racial bias, there was an underlying question that could have potentially resolved the problem. When exactly is someone considered a customer?
After the incidents occurred, Starbucks made an adjustment to their company policy and the way they define a customer. Starbucks now considers anybody who simply enters their premises, or engages with them to be a customer – regardless of whether they have intent to purchase.
Why is Starbucks' customer experience relevant to the headline of this article? Do you treat your candidates with the same regard as your customers? If not, why?
A candidate interacts with your company, meets your staff and has the ability to negatively or positively affect your image amongst a wider consumer base. Making the candidate, in every sense of the word, a customer.
Yet, companies continuously present a less than appealing front when dealing with candidates during their interview process.
Lack of response from the company.
Research shows that the number one frustration during a candidate's job search is the lack of response from employers. And according to a CareerBuilder survey, 75% of applicants never hear back from the company their applying for. 
If a customer fills out your contact form on your website, chances are you'll get back to them in a timely and respectful manner. The same should be said for a candidate when applying to your company.
They've taken the time and energy to fill out applications, research your company and have expectations of being received. When that doesn't occur, the candidate experience has been damaged, along with your reputation in the eyes of that candidate, and every potential customer they share their disappointment with.
For company's that receive 100's of applications per job posting, their response doesn't have to be a detailed personalised message  – it just has to be something.
2. Complicated job application process.
According to a CareerBuilder survey, 60% of job seekers quit in the middle of filling out online job applications because of their length or complexity. After all, if you have a one in four chance of not hearing back from said employer, why would you bother wasting extra time? Optimise your career sites, allow for multiple avenues of applications and leave out lengthy questionnaires to reduce friction.
3. A poor interview experience.
Unclear job description? Lack of clarity regarding salary expectations? Undisclosed next steps? These issues can lead to misinterpretations by the individual, resulting in a mismatch between job and candidate. This can leave the job seeker with a poor experience for your interview process, and company.
According to a LinkedIn survey, 83% of talent said a negative interview experience changed their mind about a role or company they once liked.
What are the consequences of a poor candidate experience?
Candidate reviews on platforms like Glassdoor have created transparency for job seekers and customers alike. Affecting not only a company's ability to recruit candidates, but win new customers.
Research shows that:
63% of job seekers will likely reject an offer of employment because of a bad candidate experience (Source:

Software Advice

).

In addition to impacting job offer acceptance, candidate experience also affects advocacy – over 60% of candidates talk about their experience with others. Both online and in-person (Source:

IBM

).

64% of job seekers also say that a poor candidate experience would make them less likely to purchase

goods and services from that company (Source:

CareerArc

).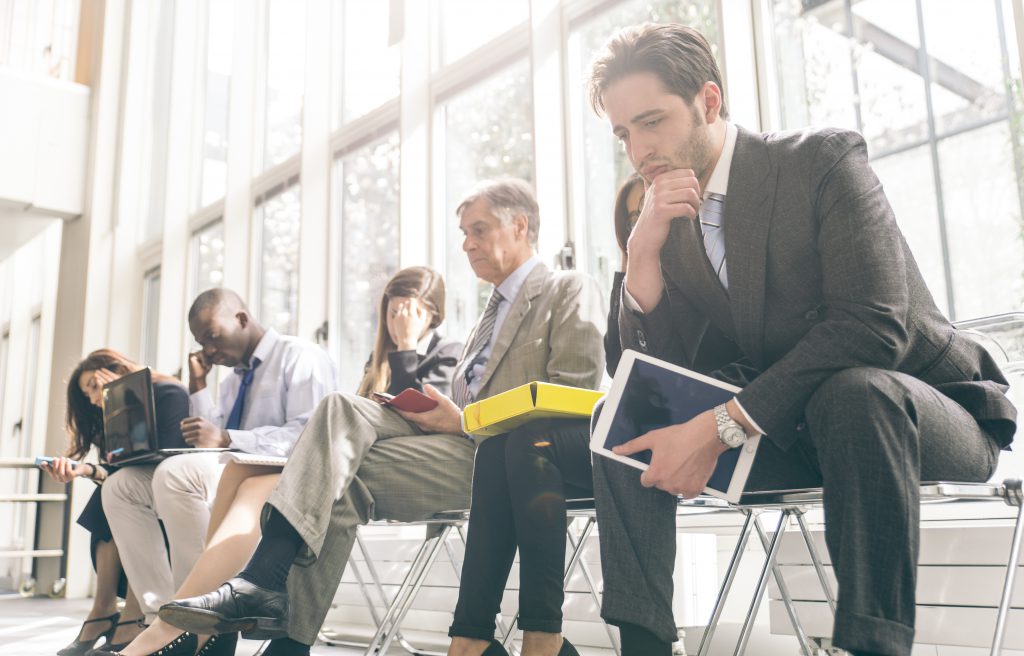 The phrase 'there's no such thing as bad publicity' has always been a perplexing one, especially in today's consumer world. Glassdoor and Google reviews have placed the power back in the hands of the customer, or in this case the candidate. It doesn't matter if you have poor customer service, an uninspiring product or a bad candidate experience –  a negative encounter will spread fast and affect your bottom-line.
In Summary, here are 3 mistakes to avoid at all costs that jeopardises your candidate's experience: 
1) Lack of response from the company.
2) Complicated job application process.
3) A poor interview experience.
RECOMMENDED READING


If you enjoyed reading this blog post, why not dive deeper and learn more about Improving Candidate Experience:

- 6 Ways Of Successfully Luring Passive Candidates 

- 4 Steps To Prevent Candidate Ghosting 

- Four Ways To Improve The Candidate Experience 

- Why Building Trust Is Important For Recruiters